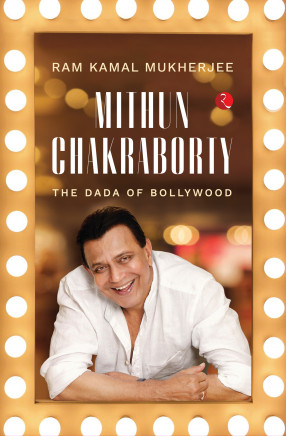 Preview now
Mithun Chakraborty: The Dada of Bollywood
Synopsis
At a time when tall, fair and handsome was a must for any Bollywood male lead, dark-skinned Mithun was forced to beg for work. His perseverance led to his debut movie Mrigayaa in 1976 and won him his first National Award. Soon, he set the industry ablaze with his pelvic thrusts in Disco Dancer.
Mithun's life can be looked at through three distinct lenses—personal, professional and political. He divorced actor Helena Luke within four months of marriage. He then married Yogeeta Bali, immediately after her divorce from Kishore Kumar. Within months of the birth of Mithun's son, he was introduced to Sridevi by his very good friend Boney Kapoor. The ensuing storm eventually ended and he went back to Yogeeta. Mithun is a former Naxalite who later aligned with Indira Gandhi post Emergency. After a hiatus from politics, he joined the Trinamool Congress and became a Rajya Sabha MP but soon resigned from Parliament citing health issues. In March 2021, he pledged his allegiance to the Bharatiya Janata Party.
Mithun has won three National Awards and worked with the best of directors including Mrinal Sen, Buddhadeb Dasgupta, Rituparno Ghosh and Mani Ratnam. From playing a rural hunter to portraying Sri Ramakrishna Paramahansa, Mithun has broken the mould over and over again. He single-handedly ran a parallel Hindi film industry from Ooty in the '80s and '90s and acted in a series of B-grade Bollywood films to pay off massive loans.
From Salman to Shah Rukh, from Varun Dhawan to Tiger Shroff, from Akshay Kumar to Abhishek Bachchan, Mithun is openly admired by Bollywood's top heroes and yet he is barely present on any social media platform. Mithun says, 'Kharide hue fans aur followers movie aur maiyaat pe nahin aate! (Fans and followers who can be bought will neither watch your films nor come to your funeral!)'
That's Mithun da… koi shaque (any doubt)?
Read more