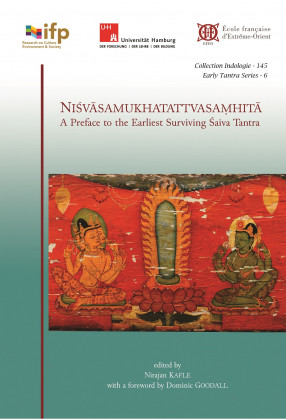 Preview now
Niśvāsamukhatattvasamhitā, A Preface to the Earliest Surviving Śaiva Tantra (on non-Tantric Śaivism at the Dawn of the Mantramārga).
Collection Indologie
Synopsis
This volume presents the first edition, along with an English translation, of a Sanskrit work of perhaps the seventh century surviving in a single ninth-century Nepalese witness: the Niśvāsamukhatattvasaṃhitā. It would be difficult to exaggerate the usefulness of this primary source for the history of the Śaiva religions. Ostensibly an introduction to the Niśvāsamukhatattvasaṃhitā, it purports to sketch the religious context in which the Mantramārga emerged. In so doing, it provides invaluable help in mapping the contours of the relations between four different traditions of early Śaivism, namely: 1) that of the Pāñcārthika Pāśupatas, 2) that of the Lākulas (here lokātīta), 3) the the Mantramārga and 4) pre-Mantramārga "lay" practices. The work is bracketed by a detailed introduction and an appendix presenting material borrowed into the Śivadharmasaṅgraha.
Read more
Books by the same authors