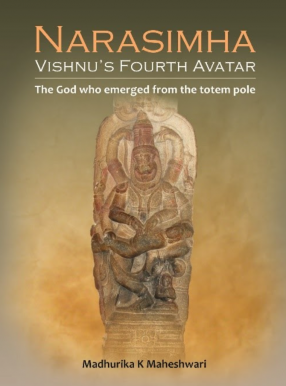 Preview now
Narasimha: Vishnu's Fourth Avatar: The God Who Emerged from the Totem Pole
Synopsis
This is the much awaited fourth book by Madhurika K Maheshwari. She continues her tradition of focussing on lesser known deities of the Hindu Pantheons.
In her latest book she traces the legend of Narasimha from the Puranic era to his relevance in modern times. The history of his evolution, his different forms and the way he is perceived and worshipped makes this book a fascinating
read. This important work of vii+223 pages, hard bound, printed in colour on art paper containing 238 photo plates and drawings is valuable addition to the libraries and collections of Indian religion, history, art and iconography and will be much referred to book by students and scholars.
Read more