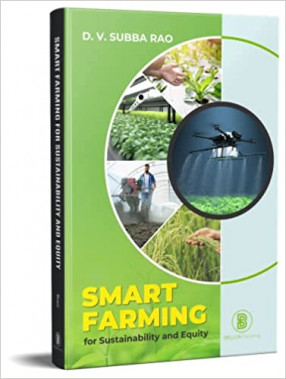 Preview now
Smart Farming for Sustainability and Equity
Synopsis
Structural and ecological changes are taking place rapidly in Indian agriculture. In this context, these concerns have been addressed in holistic way for achieving sustainability and equitable gains in farming. The book is designed to bring resilience to agroecosystem while maximising the gains to smallholders through the application of smart technologies.
Features:
Efforts have been made to arrange the topics in a systematic manner. The book covers ecological issues and income aspects including market and financial linkages in four sections. The major topics of the book includes smart technologies, best practices in agricultural marketing, smart leadership, capacity building,
entrepreneurship, FPOs and startups.
Adequate care has been taken in organizing the topics under different sections. Each to[pc covers introduction, study region, material methods, management aspects, economic and statistical analysis. Due importance is given to explore the possibilities of the application of soft solutions such as ICT technologies under digital platform for improving smallholders' economy.
The book has been addressed keeping in view the requirements of graduate and post graduate students, teachers and researchers as well farmers on multiple aspects including sustainability and income generation. It serves as a standard reference to policy advocates, planners, bankers and administrators, entrepreneurs, marketing organizations, agribusiness consultants etc.
Read more