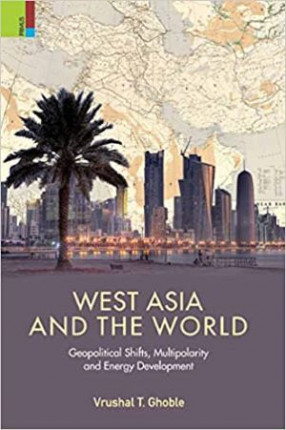 Preview now
West Asia and the World: Geopolitical Shifts, Multipolarity and Energy Development
Synopsis
Contents: Preface. Introduction. 1. Geopolitics. 2. Big, Small, Powerful and Weak States: Analysing Aid and Infrastructure Expansion. 3. The Arab Uprisings and Multipolar West Asia. 4. Geography, Intervention and Gas Developments in Saudi Arabia. 5. Gas as a Catalyst for Conflict Resolution in the East Mediterranean. 6. India, the United States and West Asia. 7. The Gulf Crisis of 2017: Principal Players and Beneficiaries. Bibliography. Index.
West Asia and the World explores West Asia's changing political and socio-economic architecture post the 2011 Arab Uprisings. The chapters presented here investigate the influence exerted by regional and extra-regional actors and explore their power dynamics.
West Asia has been witnessing a directional change in recent years; once spectators to geopolitical developments, systemic changes in recent times within the states themselves indicate a restructuring of the region that has shifted the status quo in both the regional and the global contexts. However, many political, sectarian and economic conflicts still plague West Asia. This book explores West Asia's outlook in composite terms towards issues of geopolitics, the types of states in the region and their outlook, multipolarity, energy development, the arms race, aid, the states' role in geopolitics, and their strategic regional and extra-regional engagements. An attempt is made to scrutinize and appraise the balance of power among states and their ability to influence the regional and global orders.
Read more