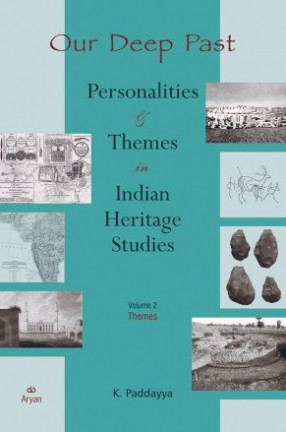 Preview now
Our Deep Past: Personalities & Themes in Indian Heritage Studies Volume 2: Themes
Synopsis
The essays included in these two volumes have a twofold aim: a) to bring centre stage the benefits accruing from historiographical research in heritage studies in India with special reference to deep or preliterate past; and b) to strengthen their conceptual and methodological foundations. The essays in Volume 1 are entirely devoted to the former task. These seek to assess and foreground the pioneering contributions made to ancient India studies by long or recently deceased Indian and European scholars. They include Captain Thomas John Newbold, Bruce Foote, Rajendralala Mitra and Ananda Coomaraswamy, and Sir R.G. Bhandarkar, Lokamanya Tilak, Irawati Karve, H.D. Sankalia and three others closely associated with the Deccan College in Pune. The essays in Volume 2 deal with certain specific themes, methods and aims and goals of heritage research.
These themes cover periodization and terminology, social and economic perspectives, the method of inquiry, archaeology as anthropological history, and relevance of deep past.
The larger intent of these volumes is to revitalize studies of ancient India and its heritage by indicating potential areas for further research and suggesting new avenues and approaches for this purpose.
Read more