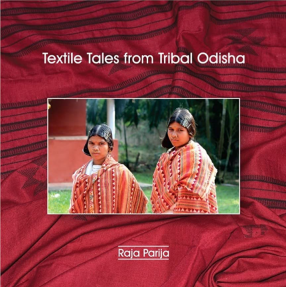 Preview now
Textile Tales from Tribal Odisha
Synopsis
'Textile Tales from Tribal Odisha', the book talks about tradition of six tribal fabrics like 'Ringa', 'Phuta', 'Kerang', Gatungkap and Arsi Oliakana', 'Kotpad' and 'Kapdaganda' which are today much sought after by fashion designers from across the globe.
Parija, who put in many years of research into the book, said it is aimed at documenting unique tribal traditions of the State that are on the verge of extinction. "In today's fashion scenario, the naturally-dyed handloom fabrics of tribal Odisha have captured the attention of fashion designers everywhere.
Particularly, tribal motifs on handwoven shawls and fabrics like Kotpad and Kapdaganda. But what comes as a matter of concern is that many tribals have discontinued their weaving tradition due to various reasons," he said.
Besides documenting the handwoven textiles of Bonda, Santhals, Gadabas, Lanjia Soura, Mirigan and Dongria Kondhs, he has added well-captured photographs of the fabrics, the process of weaving and tribals in the book. Parija hopes that his book will help fashion designers and readers get an insight into the tribal textile traditions.
Read more