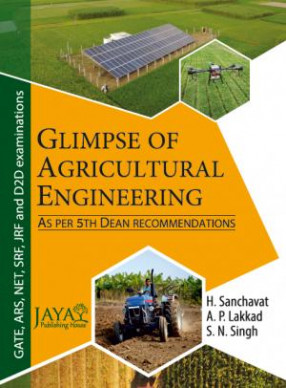 Preview now
Molecular Plant Breeding: Managing Biotic and Abiotic Stress
Synopsis
The book entitled 'Molecular Plant Breeding: Managing Biotic and Abiotic Stress' provides state-of-the-art developments on various facets leading to improved agricultural production and productivity.

Field crops make a significant contribution in overall agricultural production and figure as an integral component in the nation's economy. Cereals are budding as an important sector at the present time. Cereal grain production provides a promising economic opportunity for plummeting rural poverty and unemployment in developing countries. The present and the future need is considerable augmentation in production, improved nutritional quality and resilience to biotic and abiotic stresses in the face of changing climatic scenarios. Hence there is need to formulate strategy regarding improvement in crop production. This book provides the advances regarding enhanced production and quality of field crops through genetic improvements and other innovative interventions, plant resistance and defence mechanism, genetics, chemical composition, hormone signaling, phytoalexins in plants, physiology of seed maturation and various aspects regarding breeding of cereal crops. With the recent advances in molecular biology tools there has been a tremendous advance in the application of the technologies to crop improvement. This book is intended to have professional text to cover some part of the courses offered at post-graduation levels by various agricultural universities as well.

We intently feel that this book will be extremely useful for students, especially those who explore breeding of field crops at molecular level, research scholars and scientists working in the area of sustainable agriculture development at Universities, Research institutes, R&Ds of Agricultural MNC's for conducting research and various Funding Agencies for planning future strategies.
Read more
Books by the same authors