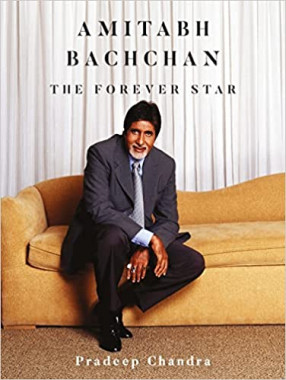 Preview now
Amitabh Bachchan: The Forever Star
Synopsis
He is the only Hindi film actor who has, despite unending struggles in the beginning of his career, managed to overcome all hurdles, rise to the top, and remain there, undefeated, for years on end. Despite the fact that Amitabh Bachchan has been associated with the epithet 'Angry Young Man' for his portrayal of the hero fighting the villain in many of his earlier films, he has proved his mettle in socially conscious as well as family-oriented films too, be it Pink, or Baghban. This is one actor who has constantly raised the bar with his acting genius.
In his five-decade-long career, Amitabh has acted in 200-plus Hindi films, bagging a number of awards, including the second highest civilian honour in India – the Padma Vibhushan, the Dadasaheb Phalke Award, four National Film awards for Best Actor and fifteen Filmfare awards, to name just a few.
Immense talent is what has sustained Amitabh, and it has shone through in each of his performances. Be it superhit mass entertainers like Don, Amar Akbar Anthony, or Muqaddar Ka Sikandar, or sensitive subjects, based more on reality, like a delicate saga of romance between a young girl and an older man in Nishabd, the superbly performed, gut-wrenching story of a deaf and blind woman and her mentor, who himself develops Alzheimer's disease, played with unmatched brilliance by Amitabh in Black, or the political drama, Sarkar – many of Amitabh's superlative performances have remained with the audiences for decades.
Amitabh Bachchan: The Forever Star takes you through this phenomenal actor's life, from when he was struggling with rejection because of his lanky physique and 'uncharacteristic' baritone, till he was accepted for his sheer talent and genius! It is also about an artist whose personal and cinematic journey has been full of ups and downs, but he has played all his roles, be it that of a dutiful son, a loving husband, a doting father, a not-so-suave businessman, a reluctant politician, or someone who has faced all kinds of challenges head-on, with élan. The stunning visuals, never-before-heard stories from friends and co-workers, and intriguing anecdotes make this book one of a kind and a perfect read for every Amitabh fan.
Read more