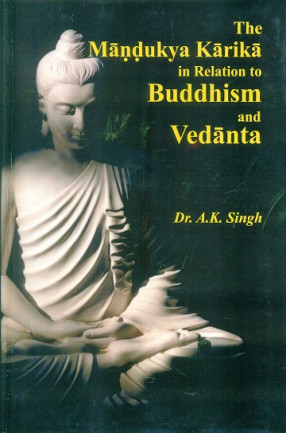 Preview now
The Mandukya Karika in Relation to Buddhism and Vedanta
Synopsis
Ever since the time when we began in Italy our studies in Oriental Philosophy, we have always felt particularly attracted to the Mandukya Upanisad which seemed to us to resume in itself what is perhaps the best of the religious doctrine of the upanisads. We took up its study also because this text seemed to us to contain notable metaphysical implications and complex historical questions. Our research work, therefore, has not been inspired by mere academic interest but by a sincere metaphysical concern and by the necessity, so keenly felt nowadays in the west, of a philosophic-religious dialogue between the West and the East.
At first we could not but experience the difficulties involved in the understanding of oriental thought. It seemed to us, moreover, nearly impossible to say anything which would be acceptable to both the western and eastern philosopher. But when we arrived in India, we had the joy and the privilege of meeting professor T.R.V. Murti who encouraged us to proceed in our endeavour.
We had not been unaware how difficult it was to offer a new contribution to the study of a text which had been already amply analyzed by so many and more competent scholar. But it did not take us long to find out that not all the philosophical and historical problems regarding the Mandukya Upanisad had been thoroughly solved and that, therefore, there was still place for further reflection. Our work is meant to complement already existent studies.
Read more