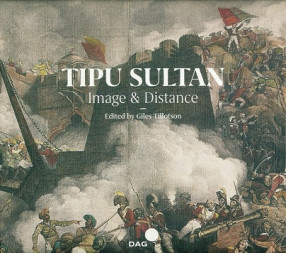 Preview now
Tipu Sultan: Image and Distance
Synopsis
An extraordinary exhibition of paintings, prints, maps and other objects recount a visual history of the Mysore Wars between the East India Company and Tipu Sultan. Collected from around the world and now housed permanently in India, this DAG exhibition explores how the narrative might have changed 222 years after the siege of Seringapatnam of 1799 that culminated with the death of Tipu Sultan.
DAG's historic exhibition consists of a large body of works—paintings, prints, maps and other objects, mostly by British artists—crafts a story of the Mysore Wars between the East India Company and Tipu Sultan and his father Haider Ali. The images, based on the British view of the time, are critically examined by curator Giles Tillotson to reflect changing perceptions and Indian views on this epic battle and its political and social fallouts. The reviewing of this visual material with the benefit of distance in the exhibition Tipu Sultan: Image & Distance follows the recent acquisition of a major painting by Henry Singleton depicting The Last Effort and Fall of Tippoo Sultaun' among others, bringing this primary material permanently to India. Made by a British artist for British audiences, the painting had remained in Britain since the time of its making, shortly after the event that it depicts that occurred in 1799.
Tipu Sultan: Image & Distance surveys paintings and engravings illustrating key episodes and events from the Mysore Wars fought between 1767 and 1799, and places them in the context of history painting in Britain and France in the late eighteenth century. Leading artists such as Mather Brown, Henry Singleton and Robert Ker Porter produced and displayed many large canvases depicting such turning points as the surrender of two of Tipu's sons to Lord Cornwallis as hostages in 1792, the siege of Srirangapatna and the death of Tipu Sultan in 1799 at the close of the siege, without ever having visited India. Painted based on British records and through imagination, they appealed to the voyeuristic interest the British had in stories of British triumphalism, greatly enhancing the artists' reputations and incomes. To put these views and objects in a wider context, the exhibition includes some works by Indian artists made around the same time.
Read more