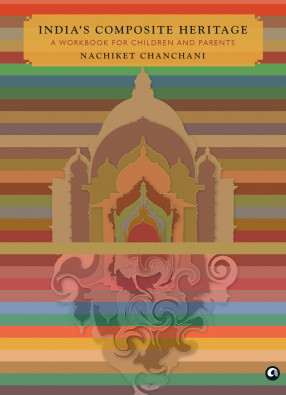 Preview now
India's Composite Heritage A Workbook For Children And Parents
Synopsis
Today children and adults alike find themselves in a world saturated with images. Educators are increasingly recognizing that visual literacy is a core twenty-first-century skill along with basic literacy, scientific and numerical literacy, and cross-disciplinary skills.
What makes the Great Stupa at Sanchi significant? How were the caves at Ellora carved? Why is the Rudreshwara Temple in Palampet considered innovative? How old are the Khajuraho temples? Why are the Great Living Chola Temples named thus? Who built the many churches and convents of Goa? What makes the Taj Mahal one of the wonders of the world?
Follow along as art historian Nachiket Chanchani takes a trip across the country to answer many questions like these about India's innumerable works of art and architecture. Discover thirty-two monumental architectural complexes scattered in distant corners of the country, which serve as milestones in the history of India, from prehistory to the present, and learn how to interpret, recognize, appreciate, and understand history as real historians do through fun and easy activities. Start your journey by analyzing cave art in the Bhimbetka rock shelters from 8000 BCE, then use a sundial in the thirteenth-century Konark Sun Temple to tell the time, before finally building the Open Hand Monument in Le Corbusier's post-Independence Capitol Complex.
This innovative and richly illustrated book strives to inculcate visual literacy among readers of all ages by teaching them how to interpret, recognize, appreciate, and understand information presented through ensembles of buildings, objects, and symbols crafted in India over the ages.
Read more