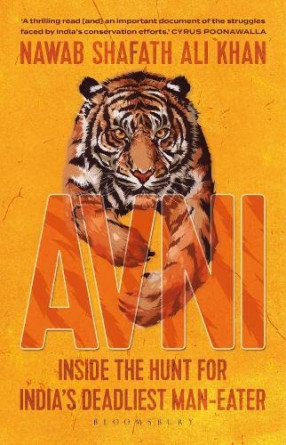 Preview now
Avni : Inside The Hunt For Indias Deadliest Maneater
Synopsis
In 2018, news that a tigress named Avni had been shot dead in Yavatmal, Maharashtra, went viral online. When the saga played out on national media, the hunters were denounced as ruthless and bloodthirsty.
However, there was more to the story.
For, the tigress T1, as Avni was originally named, was a man-eater blamed for 13 killings. For over two years, she had spread fear over 150 square kilometres of rural Yavatmal, prompting more than 10, 000 people to shut themselves inside their homes at night. Several attempts by the forest department to capture the animal alive had proved futile, and the authorities finally brought in hunters as a last resort.
Now, for the first time, Nawab Shafath Ali Khan, the man who led the operation to neutralise T1, reveals the true story behind the biggest man-eating tiger operation in post-independent India. While painting a deeply empathetic portrait of the complexities of humananimal conflicts, Khan also raises important questions about the state of conservation in India.
Heart-stopping and eventually tragic, Avni tells the story of a tigress pushed to her limit and of the man tasked with stopping her at all cost.
Read more