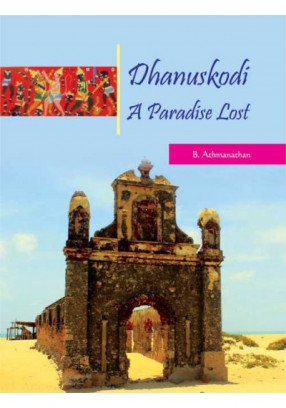 Preview now
Dhanuskodi: A Paradise Lost
Synopsis
Dhanuskodi has played a vital role in the history of southern Tamil Nadu. The rulers of India established ties with Sri Lanka through Dhanuskodi mainland. Besides, plentiful of sources pertaining to Dhanuskodi is available from the Sangam period upto the modern times. There were so many natural disasters in India that historic ports and cities were inundated in the sea. This book deals with Rama Setu or Adam's Bridge issue with the help of sources.
The book is based on both the primary and secondary sources, archival records, copper plates, ancient Tamil literatures, and information gathered from government offices make up the primary source. The introduction of railways into the Ramnad Zamindari was a milestone in the history of Tamil Nadu. The British Government laid a railroad to connect India and Sri Lanka with the help of the Railways and Shipping.
A memorial pillar was erected in Mukundarayachatram, between Ramesvaram and Dhanuskodi, to commemorate the victims of the horrific Tsunami-like cyclone that struck. The Government of India paved road to Dhanuskodi to reach Arichalmunai, at the end point, the government installed Asokan Emblem Lion Capital. Now-a-days tourist visiting frequently Dhanuskodi with their families, but there is no facilities available for tourists. The ruins of Dhanuskodi were gradually demolished by locals, social foes, and robbers. Still, the Dhanuskodi village comes to our mind with heavy pain - A Paradise Lost.
Read more