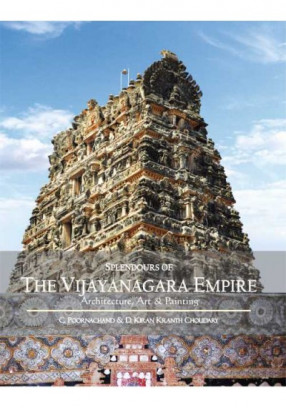 Preview now
Splendours of The Vijayanagara Empire: Architecture, Art & Painting
Synopsis
This book 'Splendours of The Vijayanagara Empire: Architecture, Art & Painting', deals with the various aspects of the Vijayanagara art in a spectrum way. The Vijayanagara Empire (1336-1646 CE) ruled over a vast region covering the whole of south India. The remarkable and enlightened sovereignty of its rulers had resulted in the dawn of new epoch in history and comparable with any of the golden eras of history and culture.
The Vijayanagara temple architecture is absolutely sumptuous and the minutiae, elegance & rich in decorations appear majestic and beautiful. The Vijayanagara Art has a unique place and distinguished it from the different schools of art in south India. The Vijayanagara art is presented in detail here which includes architecture, sculpture, art motifs and painting.
The basis for the evolution of different components in the Vijayanagara art is focused. Further a comparative study is made by taking into consideration of various schools of art. All these aspects are highly supported by the well documented beautiful illustrations.
Read more
Books by the same authors