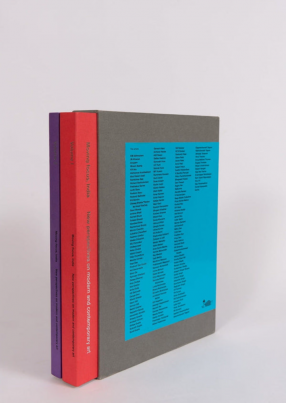 Preview now
Moving Focus, India: New Perspectives on Modern and Contemporary Art (In 2 Volumes)
Synopsis
A first-of-its-kind exploration of Indian art made since 1900. From long-lost paintings to ephemeral sculptures, from whimsical performances to iconic public murals, and from independent films to landmark design objects, the surprising and provocative contents of this book have been provided by an exceptional and varied group of experts.
Slip-cased edition with paperback:
Two paperback volumes in a slipcase.
Catalogue (including packaging box)
Read more