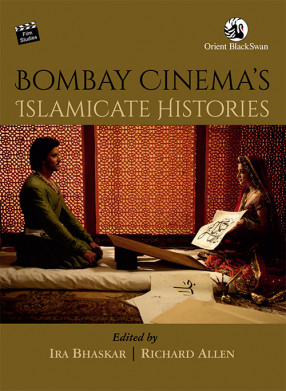 Preview now
Bombay Cinema's Islamicate Histories
Synopsis
Following Marshal Hodgson, the term "Islamicate" is used to distinguish the cultural forms associated with Islam from the religion itself. The term is especially useful in South Asia where Muslim cultures have commingled with other religious and cultural traditions over a millennium to form a rich vein of syncretic aesthetic expression.
Comprising fourteen essays by major scholars, this collection presents an engaging account of the history and influence of cultural Islam on Bombay cinema. The first section, 'Islamicate Histories', charts the historical roots of South Asian Muslim cultures and the precursors of Bombay cinema's Islamicate idioms in the Urdu Parsi Theatre; the courtesan cultures of Lucknow; the traditions of miniature painting; the literary, musical and performance traditions of north India; and various modes of Perso-Arabic story-telling.
The second section, 'Cinematic Forms', discusses the ways in which these Islamicate histories have contributed to the distinctive stories, performance traditions, and iconography of Bombay Cinema that persist in Bollywood. It explores 'Islamicate' genres like the 'Oriental' film and the 'Muslim Social', as well as forms of poetry and performance like the 'ghazal' and 'the qawwali'.
At a time of acute crisis in the perception and understanding of Islam, Bombay Cinema's Islamicate Histories demonstrates how Hindu and Muslim cultures in India are inextricably entwined. This book will be of interest to students and scholars of Film Studies, Media Studies, Cultural Studies, History, Women's Studies, Visual Studies, Performance Studies and South Asian Area Studies, as well as to journalists and archivists.
Read more
Books by the same authors