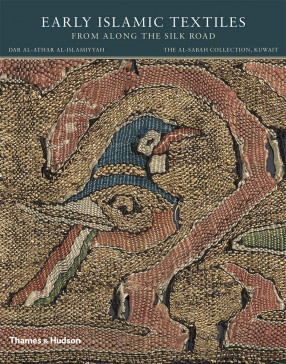 Preview now
Early Islamic Textiles from Along the Silk Road: The al-Sabah Collection, Kuwait
Synopsis
A remarkable collection of textiles made in Islamic lands and traded along the Silk Road, most of which are published here for the first time.

The al-Sabah Collection, Kuwait, holds a spectacular array of ancient textiles created in Islamic lands, mostly from the ninth to the fifteenth centuries, and traded along the Silk Road, the network of ancient trade routes that linked China, Central Asia, and Byzantium for more than 1,500 years. This fascinating volume presents these Islamic pieces along with a selection of predominantly Chinese textiles dating from the Han period (25–220 CE) to the Yuan period (thirteenth– fourteenth century CE).
This collection, which has remained largely unpublished until now, is a rich source of information, not only for the history of textiles, but also for the history of the Silk Road itself. Together, the exceptional beauty and variety of the garments and textile fragments reflect the many strands of influence along the Silk Road. New scientific analysis has enabled a number of these textiles to be dated with precision for the first time, making them an especially valuable scholarly resource.
Early Islamic Textiles from Along the Silk Road displays an astonishing range of textile motifs, patterns, and calligraphic designs. A selection of rare intact garments vividly evokes the lives of merchants, pilgrims, and travelers, as well as the inhabitants of countries linked by the Silk Road, making this a one-of-a-kind resource.
Read more