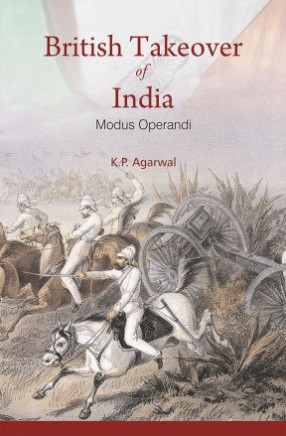 Preview now
British Takeover of India: Modus Operandi
Synopsis
To understand the history of a country one must acquaint oneself not only with its geography, its ecology but also the march of events that are recorded in its treaties, engagements, sanads and other relevant documents epitomising the various phases of its political, economic and social evolution.
The object of history is to know and understand the past for a better appreciation of the present and a peep into the future. In the words of the famous British historian, Dr. G.M. Trevelyan: "History in this sense is the basis of modern education in the Humanities, and the best school of citizenship. Only when it is false and lopsided can history be used amiss. True history can only do good".
This book covers the period of Indian history from 1757, i.e. the period of ascendancy and consolidation of British rule. It challenges many of the accepted major premises and notions regarding this period of history and brings into sharp relief the policy and methods followed by the British. It also highlights the untruths, treachery, breach of solemn treaties etc., resorted to by the British at all levels, including at the level of the British Cabinet in England in their no-holds-barred game of power politicswith the help of official treaties and other documents.
We should have a proper understanding of our chequered past and rich cultural heritage to move firmly and with confidence to our cherished goal. As our imperialist masters, happily defunct, recorded a lot of half-truths and injected much bias into these records, the writer has tried to correct the bias and to review the events of the bygone era in their proper perspective.
Read more