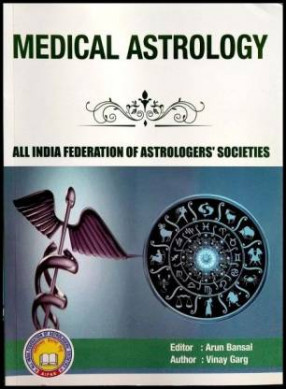 Preview now
Mathematical Astrology
Synopsis
n the present scenario, the patients visit many doctors to take advice and know whether their diseases are curable or not. The doctors in return prescribe different types of tests like blood test, stool test, x-ray or MRI etc. to diagnose the disease properly. But inspite of all the precautionary measures, sometimes doctors fail to diagnose the disease accurately.
However, with the help of astrology and the analysis of astrological combinations it can be known whether a person is prone to diseases or not. Hence, if the astrology is used as a helping tool, the work of the doctor will be Quite easy. There are many doctors who analyse the horoscope of the patient before prescribing treatment. In this way, they are able to know if the patient can inherit a particular disease or not or whether the disease is curable or incurable. Due to such analysis the doctors can get very effective and successful result.
This book is a sincere effort in this direction. In the book, the different aspects of disease have been discussed through the eyes of astrology. Hope this book will enable you to understand the facts in good way. Your suggestions are invited to make the book more utilitarian and beneficial.
Read more
Books by the same authors