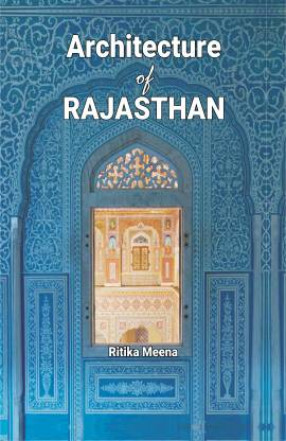 Preview now
Architecture of Rajasthan
Synopsis
What have you achieved in the world, if you've never seen Jaipur? In the 1930's, the English traveller Rosita Fobres echoed this sentiment by observing, Everyone who can possibly contrive it goes to Jaipur. There is no other place quite like it. These words intimate towards the magnificent architectural monuments of Jaipur; these edifices are unique in their architectural sense, bears stamp of Hindu architecture, and consequently reflects the influence of Mughal architecture. The prominent architectural monuments in Jaipur, such as City Palace, Jantar-Mantar, Isharlat, Jal Mahal, Hawa Mahal, Govindadeva Temple, Sri Ramchandra Temple, Amber Fort, Jaigarh Fort, Nahargarh Fort, Vidhyadhar ka Bagh, Sisodiya Rani ka Bagh, Tal Katora, Albert Hall, etc, and Sawai Jaypura itself, are evidence of Kachhwahas highly rich cultural and architectural heritage which flourished under the patronage of highly classified Mughal Architecture.
Despite such variations and prosperity, there has not been an attempt of bona-fide research to document these monuments at a single place. To fill this void, I have chosen this subject for my research. work. Though, many of the historians and researchers have done a great job of writing on political, social, economic, religious and cultural aspects of Jaipur. Among them Jagdish Singh Gehlot had given a brief account of political, social, economic and cultural conditions of Jaipur state in his book Rajputana ka Itihas. History of Jaipur by great historian Jadunath Sarkar had shown light on political conditions of Jaipur and their relationship with great Mughals and Marathas. M.L. Sharma had given a detailed account on political conditions of Jaipur in his writing History of the Jaipur state.
Foreword

The planned city of Jaipur and its numerous public and private buildings, public spaces, including chaupars (or squares), grand gates, gardens, and grid-iron pattern of roads and streets, has attracted attention from the time Jaipur first began to be constructed in 1727. Referred to as Sawai Jaipur and Jai-Nagar also in its early years, Jaipur is a UNESCO World Heritage Site today.
As such, the evolution and development of its architecture, and of its own local architectural style, is a subject that has continuously interested visitors, local residents and the academic community alike. A thorough study and analysis of this subject especially the interchange and selective fusion of local Dhoondhari, regional Rajput and Imperial Mughal, and thereafter British inspired architectural elements, is presented here in this book by Ritika Kumari Meena.
Acknowledging that much has already been written on aspects of Jaipur, Ritika Kumari Meena's present book covers monuments like the Jantar Mantar observatory, the Hawa Mahal, Albert Hall Museum, the City Palace complex, along with discussions on Jaipur city's colour, and its design concepts. The role of its 36 karkhanas (or workshops/ ateliers), in the economic and creative life of the bazaars and craft groups, and the layers of Indo-Saracenic and British influenced 19th and early 20th century additions to the cityscape are also described in the present book. As the author emphasizes, that though founded by Maharaja Sawai Jai Singh II in November 1727, the city of Jaipur continued the previous working tradition of the kingdom of Dhoondhar, with additions of many other influences that came to one fruition in Jai Singh II's time, and thereafter, his city of Jaipur continued to grow and develop and take newer shape as a living city during the post Sawai Jai Singh Il period, all the way to the 20th century. It is this circa 1600 to 1900 A.D. (or C.E) segment of Jaipur city's architectural growth and development that Ritika Kumari Meena has focused upon so well in her book.
Read more