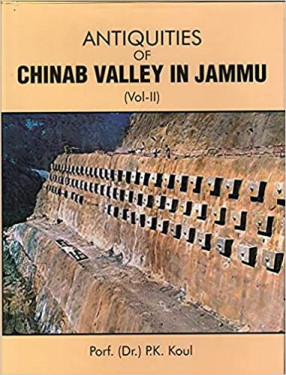 Preview now
Antiquities of Chinab Valley In Jammu (Vol-II)
Synopsis
Antiquities of Chinab Vally in Jammu was published in 1999 as after years of tiresome work of preparing estampages of inscriptions, cooper plates, and photography of field archival records and its systematic analysis and classification at the same time I was collecting field material for the 2nd volume on the topic on edited in this book, on the art and antiquity of Chinab valley between 1976 to 2017.
Though R.C. Kak had written a small book let on antiquities of Basohli and Ramnagar, and Suraj Saraf had contributed few articles on Ghora Gali scriptures and purmendal temple eulogies on also some writers, in local papers, yet no Lon and illustrated work on the art and culture and antiquity of Jammu region on a whole was not available.
In the present volume an attempt has been made to put the heritage of Jammu and its antiquarian record appertaining to ancient, medieval and modern tames at one place for the information and benefit of its readers as well as students, for their evaluation.
Read more