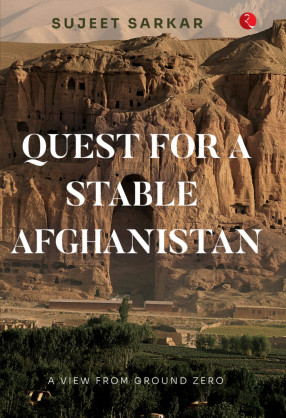 Preview now
Quest for a Stable Afghanistan: A View' from Ground Zero
Synopsis
An intimate and detailed account of how the haggard and faulty policies of the West have put Afghanistan on the brink of a deeper and increasingly worrisome crisis
The war in Afghanistan has been raging for 20 years—three times more than the duration of World War II. Twenty years after the West, under the leadership of the United States, went to war in Afghanistan, the Taliban is gaining momentum, seizing territory and killing Afghan security forces in unprecedented numbers. All told, the cost of 20 years of war in Afghanistan will amount to more than $2 trillion. Still, why is Afghanistan looking more precarious than ever?
Apparently, the US-brokered peace process has crumbled, with neither the Taliban nor the Afghan government subscribing to it fully. Did 20 years of unparalleled military support and financial aid fail to pacify one of the world's most volatile nations? What was the West's biggest failure in Afghanistan?
With the departure of the US forces, in the midst of a resurgent Taliban taking over Kabul, there is growing speculation around the stability of this country. Quest for a Stable Afghanistan deeply analyses the Afghan war and apprises the readers about the colossal crisis that the country is facing today. It is a bold attempt to move away from the mainstream rhetoric, and focus on the future that lies ahead of Afghanistan. It provides a daring new outlook denouncing several myths that colour common global perception of this war-ravaged country.
Read more