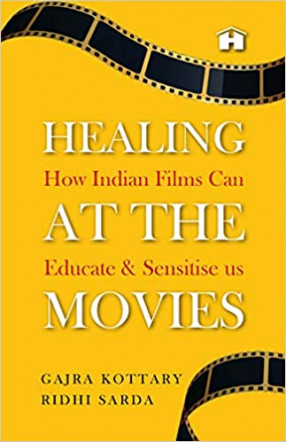 Preview now
Healing at the Movies: How Indian Films Can Educate and Sensitise Us
Synopsis
Popcorn tub ready. Phone on silent. Back reclined. Lights dim.
Let the magic begin!
The Indian cinema has a power over us like no other. Be it the cast, the songs, the story, or the message, film-viewing as an experience is much more than just for 'entertainment, entertainment, and entertainment'. Be it a good movie or bad, we love to discuss, debate, and analyse. There is no denying that they stay with us for a long time, because bade-bade deshon mein aisi chhoti-chhoti baatein hoti rehti hain.
Healing at the Movies is a book about cinema and its impact on us. Apart from the glitz, the glamour, and the sparkle, films can subconsciously influence our thoughts and how we react to situations in life. The three uninterrupted hours that we give, we share each character's pain and problems as much as their joys and celebrations. This is where reality and fiction merge together . . . where a song and dance sequence can teach us more about society than society itself. *Cue the song: Khalbali hai khalbali*
Every film is a reflection of its times. This book is a treasure trove of movies made on pertinent social issues that will not only rekindle your love for the Indian cinema but also make you a better, informed human being. So, what are you waiting for? Picture abhi baaki hai mere dost …
Read more