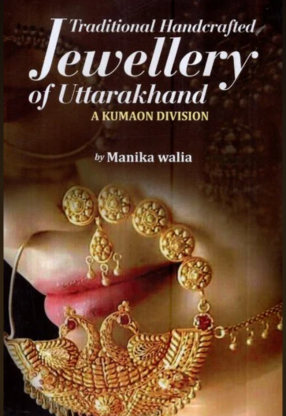 Preview now
Traditional Handcrafted Jewellery of Uttarakhand: A Kumaon Division
Synopsis
The historic context of Jewellery of India is as old as the country itself. It was around five thousand years ago that body adornment was realised amongst native people. Beauty of a woman and the charm of the jewellery were almost synonyms to each other. Majority of Indian women are inclined to wear and beautify themselves with jewellery.
Indian jewellery has immense traditional value and aesthetic appeal. It also signifies the status in society and adds to the esteem.The beauty of Indian jewellery is reflected in its unique designs and the fine craftsmanship. Designs are intricate and are an impression of royalty and rich Indian culture.We can see a wide variety in Indian jewellery which is primarily due to the difference in designs.Any design of the jewellery depends on the regional needs and cultural norms attached.
The south is known for its extensive temple based large deigns, the north is known for its exclusive carved designs, the west is known for its mirrored and stoned works and the east is famous for its beaded work. Many trends are taken from the Middle East regions but the designing is unique.
Indian jewellery has played a pivotal role in highlighting the beauty of the various dance forms popular in India like Kuchipudi, kathak or Bharatnatyam. Classical dancers performing various dance forms are given an exquisite appearance by embellishing them with sparkling Indian jewellery.
The number of items adorned by an Indian woman as jewellery is many and there is an ornament for adorning almost every part of her body. Right from the hair to the toe, there are jewellery pieces to highlight the beauty of the Indian women.
This book is a tribute to Indian craftsmanship and the rich diverse Indian heritage.
Read more