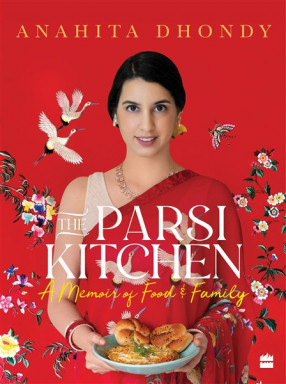 Preview now
Bestseller
Parsi Kitchen: A Memoir of Food and Family
Synopsis
'While rediscovering my heritage through food, I realized that Dhansak is a dish that mirrors my people. It's rich, nostalgic and full of zest, very much like my unshakeable community.'
Anahita Dhondy celebrates her heritage in The Parsi Kitchen, a warm and whimsical food memoir with recipes.
Weaving together the stories of those closest to her, Dhondy writes with passion about being raised in a food-filled household in this beautifully photographed book. Tracing her family recipes through travel, culinary gems including a Quetta cherry-laden caramel custard recipe handed down from a great-grandmother who lived in Pakistan to a Bombay Duck creation inspired by her journeys through Gujarat to discover her roots.
Seasoned by the author's abiding love of food, The Parsi Kitchen is a joyful read that speaks to the creative spirit in us all.
Read more