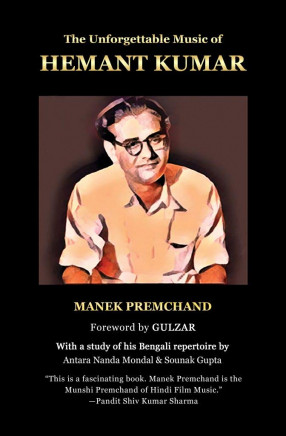 Preview now
The Unforgettable Music of Hemant Kumar
Synopsis
Among the most significant singers and composers from the Hindi film industry in what have popularly been called the golden years (roughly 1945 to 1970), Hemant Kumar Mukherjee has left us with an extraordinary corpus of music, both in Hindi and Bengali. His off-cinema work has impacted us no less. That's also why we don't just hear his music, but sing his songs and his compositions. Consider just a few of these works of art in his voice:

Teri duniya mein jeene se (House No, 44, 1955), Jaane wo kaise log the jinke (Pyaasa, 1957), Beqaraar kar ke humen yoon na jaiye (Bees Saal Baad, 1962), Ya dil ki suno duniya waalo (Anupama, 1966), and Tum pukaar lo (Khamoshi, 1969).

But think of his music compositions too, especially for other singers:

Na ye chaand hoga (Geeta/Shart, 1954), Chhup gaya koi re door se pukaar ke (Lata/Champakali, 1957), O raat ke musafir chanda zara bata de (Lata, Rafi/Miss Mary, 1957), Aaj rona pada to samjhe (Kishore/Girl Friend, 1960) and Saaqiya aaj mujhe neend naheen ayegi (Asha/Sahib Bibi Aur Ghulam, 1962).

This book is a fond remembrance of this creative genius whose music has impacted millions of music
Read more