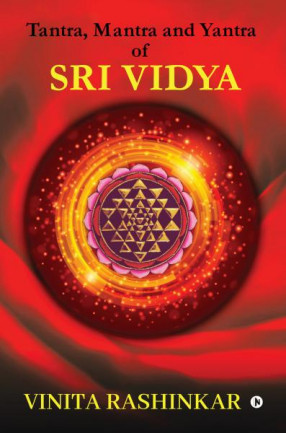 Preview now
Tantra, Mantra and Yantra of Sri Vidya
Synopsis
Sri Vidya begins where the current understanding of quantum physics ends," say modern-day scholars about this little-known, highly esoteric spiritual tradition that has been carefully kept under wraps by its secretive and serious practitioners. The study of Sri Vidya is fascinating as much as it is frustrating because information about its various aspects is exceptionally hard to find. Tantra, Mantra and Yantra of Sri Vidya is an endeavor to explore the Sri Vidya tradition and understand it as the unfolding of Shakti, the inherent power which lies at the core of our being and holds the key to our worldly and spiritual success.
Sri Vidya practice comprises tantra (a technique or framework for worship) whose two main elements are mantra (sacred sound) and yantra (sacred geometry). Tantra can be described in simple terms as the utilization of the mental faculty to pursue the objectives of worship using mantra and yantra. Mantra is the use of sound energy to bring about oneness with the Divine while yantra is a geometric drawing that serves as a tool to reach the Divine.
The book delves into concepts such as Sankhya, Yoga, Karma and Kundalini in order to establish the context of how Sri Vidya is to be approached, combining elements of knowledge, devotion and ritual.
The author has kept in mind the sensibilities of the modern spiritual seeker and their needs and interests, presenting the information in a non-dogmatic and practical manner, thereby allowing everyone an opportunity to learn and experience the benefits of Sri Vidya.
This is the third book by the author in the Spirituality Series. The first book was about the Sri Chakra Yantra and the second book had Chakras as its subject.
Read more