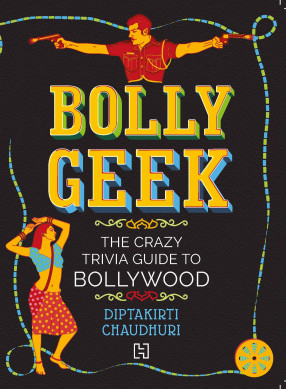 Preview now
Bollygeek: The Crazy Trivia Guide to Bollywood
Synopsis
The Indian cine-goers. fascination for Bollywood is unending and then there are those who really like to get their elbows into it dum lagaa ke. Which is why this book, stuffed with super-gyaan (yes, there is a science to the movies as well!) and sprinkled with quirky illustrations is a must-have for anyone in love with or just plain confused by all that goes on in Bollywood.
Among the many masaaledar nuggets it features are:
* The rulebook on how to plan a filmi elopement;
* Fifteen jailers who terrorized prisoners (and the jailbreaks that had wardens quaking at the knees);
* Colourful stories that reveal why people get drunk in the movies;
* Ten on-screen detectives who had crime on their minds, even if they could never solve them;
* Three ways suhaag raats unfold *cough* in Hindi cinema.
* And theres much more! From tragedy and mystery to heartbreak and victory Bollygeek opens up the obsessive, compulsive and addictive world of Hindi cinema like never before. You dont want to miss out on this one!
Read more