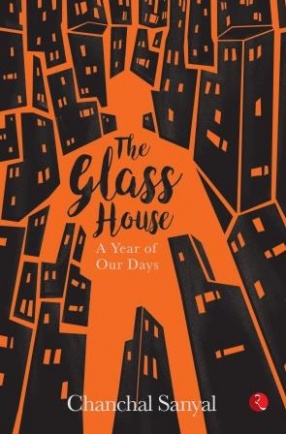 Preview now
The Glass House: A Year of Our Days
Synopsis
What makes a house a home?
College professor M.B. and his designer wife, Roshni, are a yuppie couple living in the ever-expanding, smog-encrusted, roiling city of Delhi. They have finally achieved their dream of buying their own apartment—in an up and coming builder's complex in Gurgaon. The problem is, it looks like it is going to be up and coming for a while.
Along with this woe come tumbling a hundred others. M.B. is sure his wife's growing distance and disaffection has less to do with the stalling on the house front, and more because she is finding solace in the arms of Rocky, the stud son of their Punjabi landlord. The landlord, on his part, 'Fat-bum' Khanna, is greasing his way further into his tenants' lives, filling their ears with advice on how to navigate the growing mound of bank papers, loan agreements and, of course, construction jargon. What is galling for M.B. to admit is that he may actually need all the help the canny businessman landlord can provide.
Further complicating things are his NRI brother, Tubluda, and his familial tiffs with an overstepping tenant, and M.B.'s growing fascination for the 'resident bitch' of the college staffroom, the glamorous South Delhi girl, Malati Patel.
A darkly comic take on the big, bad city of Delhi, its many moods and characters, The Glass House presents a look into the ideals of urban happiness, and the pitfalls and prices that come along with its pursuit.
Read more